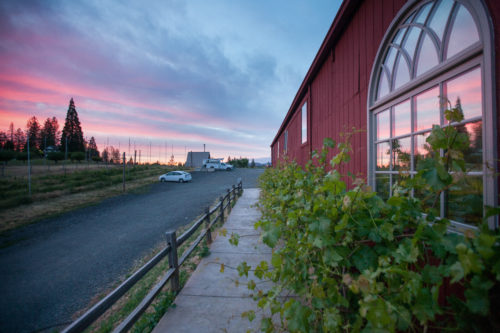 At Jack Russell Farm Brewery, we like to use what we grow. Which includes acres planted with blackberries, blueberries, apples and hops used in our seasonal ciders – a fermented, alcoholic beverage made from fruit which appeals to both beer and wine drinkers alike. Ciders have been around for centuries but hit its stride in England in the early 19th century. Beer lovers should find their palates well-suited for hard ciders, which has the complex character of a beer and often boasts a higher ABV. Wine lovers can appreciate the subtle fruit character developed during aging as well as its golden color and dry, crisp taste. Fall is the perfect time for enjoying our blackberry, raspberry, peach and apple hard ciders with friends on the back patio of our Meadery and Cidery tasting room overlooking the llama field – they're curious creatures, and they love to people-watch!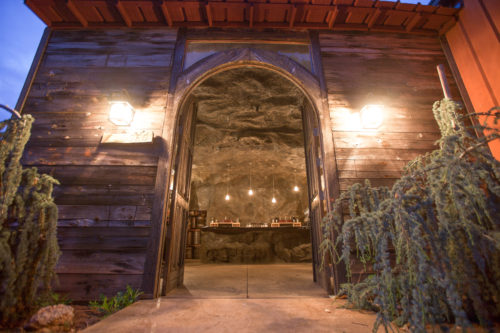 In addition to our berries and apples, we have relationships with local farmers that provide tangerines and dark cherries. Our brewer, David, creates a series of flavorful fruit meads for the season. Made with regionally-sourced honey for unique flavors, our meads resemble wine in complexity and sweetness with a higher alcohol content. They take on the color of the fruit, transforming the pale yellow of the fermented honey to brilliant hues of purple, orange and deep red.
Visitors to the Farm Brewery shouldn't miss the Meadery and Cidery tasting room, located adjacent to the brewery and outdoor patio. The tasting room is open during the fall's Apple Hill Season and features our selection of meads, ciders and cysers on draft or for take-away. For more information, including seasonal availability and schedule, please call our office at (530) 647-6222 or email [email protected].
Jack Russell Farm Brewery
2380 Larsen Dr
Camino, CA 95709

Phone: (530) 647-6222
Email:

[email protected]



Hours:
Every day 11am to dusk
Call for more information on hours and tours.
Jack Russell Farm Brewery
2380 Larsen Dr
Camino, CA 95709
Phone: (530) 647-6222
Email: [email protected]
Hours: Every day 11am to dusk